GUGLER – Austrian Hydropower Technology
GUGLER Water Turbines GmbH is a leading supplier of – state of the art – turbine technology, supplying all types of Francis, Kaplan and Pelton turbines up to 40 MW per unit and related electro-mechanical equipment for small and medium sized hydro power plants (water to wire).
GUGLER Water Turbines GmbH supplies also special hydropower turbines, such as micro turbines, container turbines, siphon turbines, gates turbines, turbines for drinking water pipelines on a global basis.
GUGLER – worldwide
For more than 100 years, our family has been dedicated to the development and construction of water turbines, small hydropower plants and the generation of electricity from hydropower.
With more than 1,000 successfully installed turbines, the third-generation GUGLER family is one of the world's leading suppliers of water turbines in the range from 50 kW to 40 MW.
More detailed information about selected references can be found in the interactive world map below.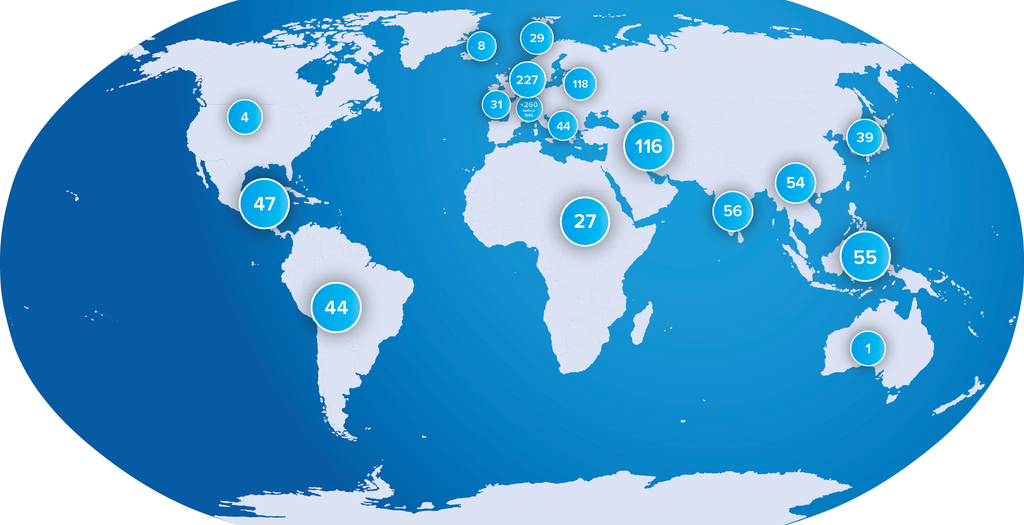 Selected References